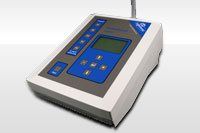 Regardless of your unique adhesive needs, Cyberbond is proud to produce adhesive equipment and adhesive packaging that can meet most adhesive needs. At Cyberbond, we have been meeting the requirements of industries such as aerospace, military, medical, electronics and more for years, ensuring that we have the guaranteed adhesive packaging or adhesive equipment you can rely on. For further information about the adhesive equipment and packaging we offer, please check out the following.
LED UV Curing Lamps: The system also offers a fully ergonomic user experience, as well as vastly enhanced flexibility over existing UV-curing systems.
Linop Dispensing: Versatile enough to be either controlled manually or integrated with your PLC, Linop dispensers increase efficiency in any production environment.
Bottles: At Cyberbond, we have the adhesive bottle you can count on to meet your exact needs.
Dosing Tips: We carry a variety of dosing tips to fit many of our standard packages.