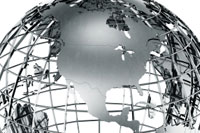 Industry Applications
Cyberbond is the international industrial adhesives manufacturer relied on by industries all over the world to meet their important needs for high-quality adhesives. For production needs both big and small, Cyberbond has the service and products you can entrust your business with. Unlimited in scope, our adhesive solutions cover a wide spectrum of marketplaces across the world. As a recognized leader of adhesive solutions, we are always anticipating and forecasting the next steps of compliance, advancements and manufacturing standards in the sectors we serve.
Automotive: The ISO/TS 16949:2009 certification demonstrates how our quality system has been evaluated for the design and manufacture of state of the art adhesives.
Electronics: Our signature products are used in various facets of the electronic production and the component manufacturing process.
General Purpose: Whatever your industry may be, the general purpose glue from Cyberbond simply cannot be beat.
Loudspeaker: Loudspeaker glue needs to be able to withstand vibration, which is why customers needing cyanoacrylates often choose our Xtra-flex line of rubber-toughened cyanoacrylates.
Medical Adhesive: Our medical adhesives are of the highest quality for the medical and healthcare industry.
Structural: Structural glues are typically epoxies or acrylics and are use to form permanent bonds in static applications.
Thread Locking:  Thread locking adhesives come in a variety of different formulas which are tailored to different sizes of threads and customer requirements for temporary or permanent bonds.
Wicking: Wicking-grade adhesives are specially designed with low viscosities that allow them to penetrate cracks before curing.